EMI at an Electric Power Plant
A study was conducted on electromagnetic interference (EMI) measurements at a Midwest electric power plant as it relates to interference with the proper functioning of a worker's Medtronic CRDM cardiac pacemaker/defibrillator. The power plant operator has an implanted Medtronic CRDM device.
Stuart D Bagley, MS CIH CSP of IAQ-EMF Consulting Inc. conducted the electromagnetic field interference (EMI) survey at various locations in and outside of the plant to determine if there was potential for interference with the employee's pacemaker/defibrillator.
EMI Monitoring Results
Results indicate some of the EMI measurements taken at the power plant exceeded implantable medical device guidelines for cardiac devices, esp. Medtronic CRDM Pacemakers/Defibrillators including:
Transmission Lines
Turbine Room Roof
Overhead high-voltage power lines on the roadway
Large and small motors (occasionally)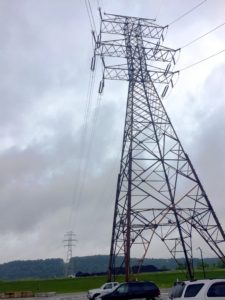 High voltage power lines produce EMI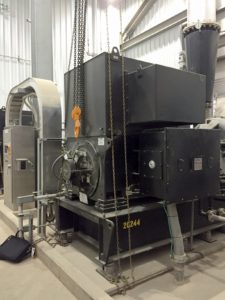 Large motors produces EMI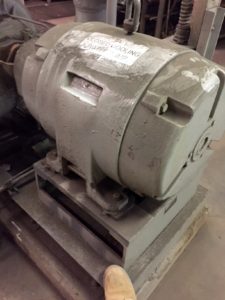 Small Motors produce EMI
Recommendations
Discuss this report with the employee and their cardiologist.
Restricted areas for employees with cardiac implants.
Train the employee on the effects of exposure from the source as well as de-energizing and locking out (LOTO).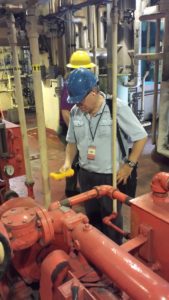 About IAQ-EMF Consulting Inc.
Stuart D. Bagley, MS CIH CSP is an expert investigator in conducting electromagnetic field studies. He is a Certified Industrial Hygienist (CIH) and a Certified Safety Professional (CSP) with 30 years of experience in environmental health. He has a Master of Science degree in Occupational and Environmental Health from Wayne State University and a Bachelor of Science degree in Biology from the University of Michigan. He has conducted innumerable EMI studies for commercial and industrial employers.